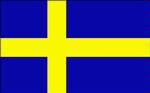 Program Requirements
All students must be in good academic and disciplinary standing, with a minimum GPA of 2.5. MSU students must enroll in 30 ECTS credits (equal to 15 at MSU) while in Sweden.
All courses and syllabi for Umeå University are available on the university's website. For further information and advice about courses, consult the MSU International Center (CSU250).

Individual courses available at Umeå University Courses are taught in English.
Language/Culture Course
MSU Exchange Students should expect to take one or two language classes and two or three courses taught in English. No previous foreign language experience in Swedish is required. Elementary Swedish (SCAN111) and Intermediate Swedish (SCAN 295) are offered at MSU each semester.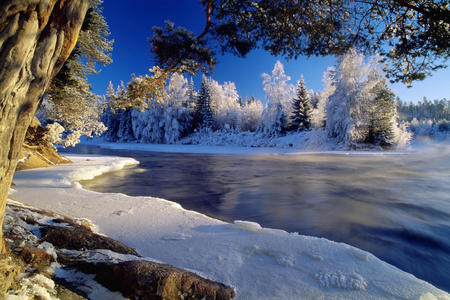 City/University Info
Partner Institution Information 2013-2014.pdf
Umeå is a clean and green city in Northern Europe, where people and businesses respect the beautiful northern landscape and really care about protecting the environment.
The city's green credentials are underlined by the fact Umeå is known as the "City of Birches." Almost 3000 birch trees were planted along the city's wide avenues following a devastating fire that destroyed large parts of the city back in 1888.
As one of the fastest growing cities in Sweden, Umeå successfully manages to balance its environmental commitments with its trade and industry ambitions, attracting some of the world's most creative and enterprising businesses to the region. The city has tremendous IT know-how and IT and communications industries are particularly well established here.
Umeå University was founded in 1965 and is Sweden's fifth oldest university. Today, we have a strong international and multicultural presence with students, teachers and researchers from all over the world. As one of the leading comprehensive universities in the nation, we are alive with enthusiasm, creativity and fresh ideas.
We constantly strive towards being one of Scandinavia and Europe's best environments for education, research and community engagement that meets the challenges of an ever-increasing global society.
Can be found: http://www.umu.se/english/about-umu/facts/academic-calendar#Academic_Terms

Important Dates
The Academic Calendar at Umeå University is divided into two terms (semesters).


Application
*If you have citizenship in a European Union (EU) or European Economic Area (EEA) country, or Switzerland, you are not required to pay application or tuition fees. However, required to provide proof of your citizenship in order for your admissions application to be processed.
Accommodation
Umeå University offers students halls of residence close to the university. For more information, see the website.
Tuition
Specific tuition fee levels vary depending on the course and programme. The tuition rates for most degree programmes and full-time studies range from SEK 90,000 to SEK 135,000 per year, depending on the field of study.
EU/EEA and Swiss citizens are totally exempt from tuition fees*
What other services are provided to the tuition-fee paying students?
Umeå University can assist tuition-paying students and exchange students from partner universities with accommodation through the International Housing Office. Students have the option to choose their own accomodation from the university's housing stock.

Visa/Residency Requirements
Study in Sweden requires both a residence permit and a student visa.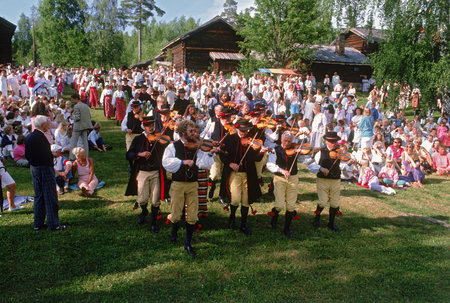 For More Information, Contact the
Updated by: Kiersten L.
Date Updated: August 2015