---
Program Requirements
All students must be in good academic and disciplinary standing, with a minimum GPA of 2.5. MSU students must enroll in at least 12 credits while in Sweden.
Course Equivalencies
All courses and syllabi for Halmstad University are available on the university's website. For further information and advice about courses, consult with the Kearney International Center (CSU250).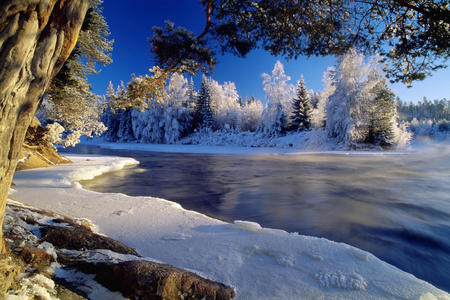 Language/Culture Course
MSU Exchange Students are required to take a language/culture course, but no previous foreign language experience in Swedish is required. Elementary Swedish (SCAN111) and Intermediate Swedish (SCAN 295) are offered at MSU each semester.
City/University Info
Halmstad is a city of 90,000 at the mouth of the Nissan River in Halland County, south-western Sweden. It is an industrial port, university, and recreational city. The university is a truly international setting, where peoples of different cultures and languages can meet. The University is well known for the extensive range of its education and small groups of students. Furthermore, research at the University is internationally renowned. The University also participates actively in society and community development projects through an extensive program of cooperative ventures involving the business and public sectors.

The nearest airport is in Copenhagen, Denmark, and then take the train to Halmstad.

Student support/Student union

Do I need Health Insurance?
All students (except EU/EEA citizens) admitted to programs or courses of 60 credits or less will need to purchase a health insurance in order to obtain a residence permit/visa.

Halmstad University provides health insurance coverage for students admitted to programs or courses of 60 credits or less and who are required to pay tuition fee.

The insurance applies 24-hours a day in Sweden.

The insurance includes:

≈Full coverage of medical costs in the event of medical emergency.
≈Emergency dental treatment per year. Emergency dental care involves relieving the patient of pain and infection, provisional filling of holes and ensuring a functional biting area.
≈Full coverage of costs for medical evacuation or repatriation of remains.




Health insurance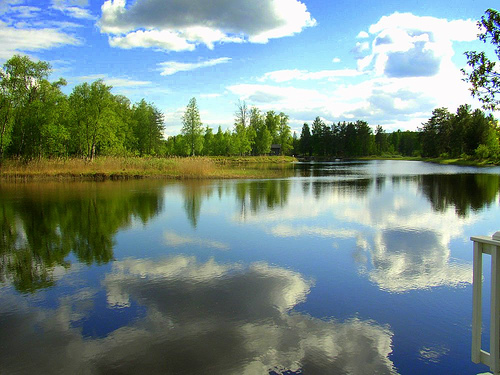 Academic Calendar
The academic calendar at Halmstad University is similar to MSU. The academic year is divided into two terms: the autumn term begins at the end of August and lasts until mid-January. The spring term begins in mid-January and ends in the beginning of Jun of every year. Both terms lasts for approximately 20 weeks. For more specific dates, please visit http://www.hh.se/english/education/exchangestudent/importantdates.3012.html. Orientation week is 1 week before lectures start. **There is only an orientation week for the Autumn semester.
Application
All incoming exchange students to Halmstad University should apply online at http://www.hh.se/download/18.9a21d67139311b157679d/1345637357820/Selection_of_courses_120821+%282%29.pdf. The online application should be printed and signed by both the student and the international coordinator at the home university. ***More information on application procedures***
Accommodation
Exchange students studying at Halmstad University have the choice to live in one of three accommodations: Residence halls, furnished flats, and home stays are all available.
?Residence Hall have rooms that are fully furnished but the tenants share kitchen and bathroom.
?Shared private flat: The rent depends on the size, standard and location of the flat.

***The rent is approximately SEK 1950 to3500 per month.

Deadlines for applications, deposit information, and descriptions of all the above are on Halmstad University's accommodation page. Cost of living information can be found here.

All student accommodation in Halmstad is organized by the STUDENT UNION
PLEASE NOTE
EU/EEA students (or non-EU/EEA students who are NOT required to pay tuition fee) have to pay a membership fee of 2000 SEK for the accommodation and pick-up service

Non-EU/EEA students who are required to pay tuition fee, does NOT have to pay the membership fee.
Cost of Living
The cost of living vary depending on personal needs. Below you can find an estimate of what the minimal cost of living per month can be, for a student in Sweden
Estimated cost of living SEK/month
⇔Food 2500
⇔Accommodation 3000
⇔Telephone, TV 450
⇔Medical care, hygiene 200
⇔Clothes, hobby, leisure 500
⇔Course litterature 300
Total SEK 7300

Please contact the Student Union for all questions regarding accommodation Telephone:+46 35 16 71 70 E-mail:int@karen.hh.se
also visit the Website:www.karen.hh.se [external link] for more information

Visa/Residency Requirements
Study in Sweden requires both a residence permit and a student visa. More information can be found here.

Which details about Halmstad University should I state on the visa application form?
You will need to fill out the following information about Halmstad University on the application form:
♦Educational establishment: Halmstad University
♦Address: Halmstad University, PO Box 823, SE-301 18 Halmstad, Sweden
♦Course/program: (state the course or program you have been admitted to)
♦Contact person: Mirella Radak
♦Email address: fdia@hh.se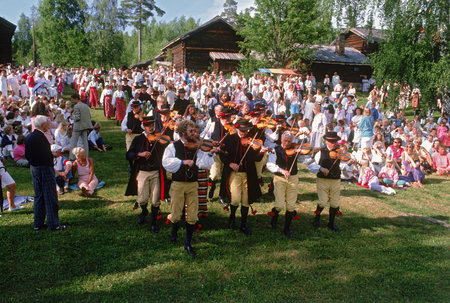 For further information regarding Halmstad University, please contact Ulf Ivarsson (Head of International Department)
Tel: +46 35 16 73 20 Mobile : +46 705 88 99 91 E-mail: ulf.ivarsson@hh.se


Updated by Rachael A.
Date Updated: July 21, 2014