Location: Erlangen-N
uremberg, Germany
---
Program Requirements
The exchange with Erlangen-Nuremberg is ideal for students interested in German language and culture while also gaining general education, business and/or social science credits. Because of FAU's academic calendar, MSU students should consider our Spring semester as the time to spend on this exchange unless the student wants to spend the full year there. German language majors and minors will consult closely with their advisors to determine course selections for their study abroad experience. MSU students will enroll in a minimum of 12 credits per semester at Friedrich-Alexander-Universitat (FAU) for both financial aid and insurance requirements.
Faculty exchange is an important component of this agreement. Contact Caryn Lindsay about this opportunity for MSU professors.
Course Opportunities
There are several programs offered at FAU that will be interesting to MSU students. For German language courses contact Nadja Kramer. Other programs/classes that are offered in English include American Studies, Geography and International Economics and Development, Physics, Molecular Physics and others. A complete list of degree programs in English can be found here.

German language courses for international students are free of charge. All other language courses cost €20 a semester hour (e.g. one course with two semester hours per week costs €40 for the whole semester)

General_Information_ExchangeStud_201617.pdf
Application Process
MSU students interested in this exchange should contact the International Center for more information.

Application Steps
1. Complete the MSU StudioAbroad application (online through this site).
2. MSU sends the student nominations by email to Elzbieta Garza at FAU.

3. All nominated students will receive information explaining how to apply online. Complete the online German application.
4. The students then print out the online form and bring it to the International Center to be sent together with the required supporting documents by post before deadline.
5. The students will be informed about their admissions by email and by post (letter of admission). The letter of admission must be brought to Germany.


Information regarding International Programs
The international office at Erlangen/Nuremberg has developed a comprehensive site for exchange students here. This site includes contact information, admission and registration information for exchange students, health insurance information, language requirements, information about the introductory week and tutor program, arrival and accommodation, cost of living, travel, banks, computer services, cafeterias, sports and leisure and much more.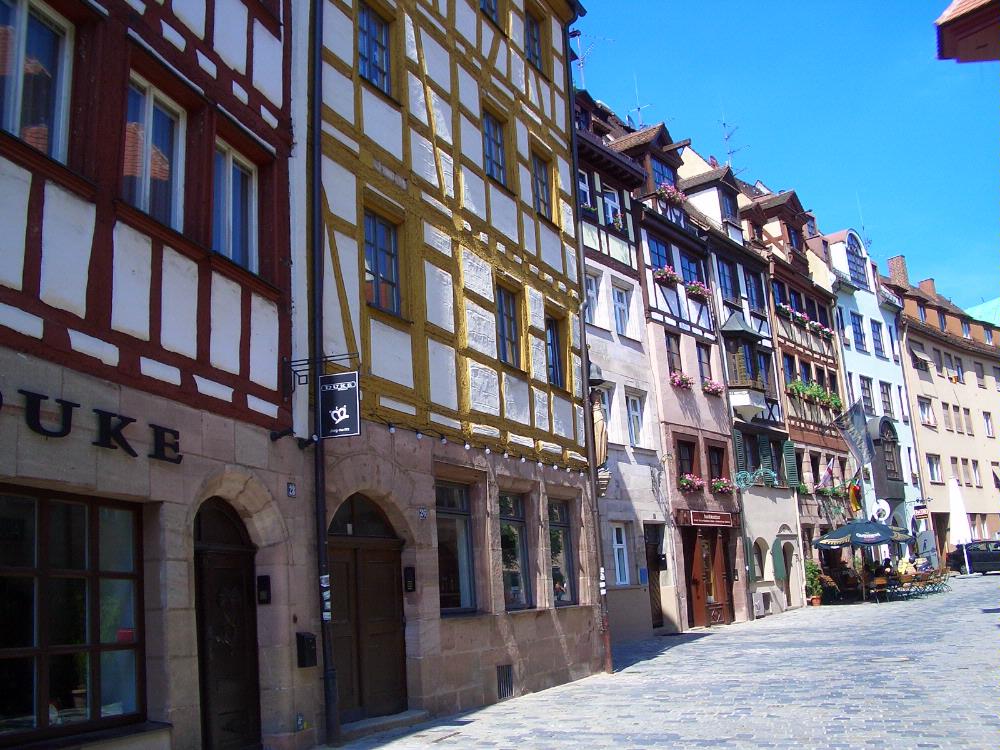 There is an intensive German language course offered to new students that is a month long just before the FAU semester begins. The course is for credit and is considered the best way to be introduced to the German education system, to life in a German university town, to learn some basic German language or to brush up on the language skills you already have. The advisors at this orientation program help international students obtain the required German government residency permit.

Since teaching usually begins in the middle of October or April respectively, and ends in the middle of February or July it would be best for MSU students to study in Germany during spring semester.

End of semester examinations (Klausuren) usually take place at the end of teaching period (either at the end of February or the end of July)

The current university course prospectus (Vorlesungsverzeichnis) has details of all classes (lectures, seminars, etc.) for the following semester.
Visa Information
No visa is required to enter Germany with a US Passport but students are required to obtain a residence permit during the first weeks they are on site. See this page for information about residence permits.




Cost of Living in Erlangen and Nurnberg
The monthly expenses amount to approximately:
rent: student hall (depending on the size of your room and the quality of the student hall) between €140 and €250, usually state-subsidised, private studio (depending on size, location and quality) between €250 and €400.
health insurance: approx. €78
public transport: €20 to €50
food: approx. €200
study materials: approx. €50 to €100
=> total: approx €680/month
Tuition and Administration Fees
♦Additional €500 a semester when the student does not come from a partner university
♦International students who are in Germany as part of an exchange programme are also required to pay the Student Services fee of 42 euros per semester.
Health Insurance (Exchange Students)
EU citizens keep their national (European) health insurance.

Non-EU citizens have to buy a German statutory health insurance for students

(approx. €70 monthly – registration after arrival in Germany).
Accomodation Costs Per Month
€130 - €230 depending on type of accommodation

General information about accommodation for exchange students, please visit:

http://www.uni-erlangen.org/international/students/exchange-student/accommodation/

For More Information, Please Contact: Dr. Brigitte Perlick
Phone Number:

+49 (0) 9131-85-24801
Email Address: brigitte.perlick@zuv.uni-erlangen.de
Also visit the Homepage for Exchange Students

http://www.uni-erlangen.org/international/students/exchange-students/
Like to visit the University's Website?
Updated by Kiersten L.
Date Updated: August 2015