You must be accepted to the Social Work Program for the Metropolia Exchange. All students must be in good academic and disciplinary standing, with a minimum GPA of 2.5. MSU students must enroll in at least 12 credits while in Finland.

Course Equivalencies
| | |
| --- | --- |
| MSU Course | Metropolia Course |
| SOWK 210 Introduction to Social Work (3) | Basics of Social Pedagogy |
| KSP 235 Human Development (3) | Human Growth and Development |
| SW 312 Junior Field Experience (3) | Service Project |
| SW 412 Social Welfare Issues and Policies (3) | Social Policy |
| SW 469 Applied Social Work Research | Research Methods |
| Elective | Family Work |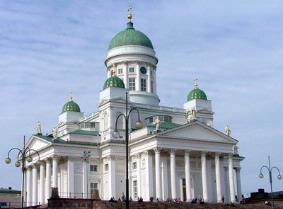 Language/Culture Course
MSU Exchange Students are required to take a language/culture course. No previous foreign language experience is required, but is recommended to become familiar with at least a few useful words and phrases.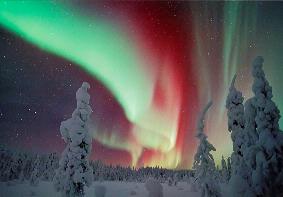 University Info
Metropolia University is one of Finland's largest applied sciences polytechnics. About 9,200 attend Metropollia which was created in 1999 when eight smaller, more specific applied science insitutes around Helsinki merged.
Curious about what classes you can take? Check out the Courses for Exchange Students

Academic Calendar
Metropolia's academic calendar is similar to MSU's. The fall semester starts in late August and ends in mid December. The spring semester begins in mid January and ends in mid May.


How to apply

Apply online here

Learning Agreement
Visa requirements for Finland
MSU students on exchange to Finland must obtain a residence permit. Find links to the most updated information here.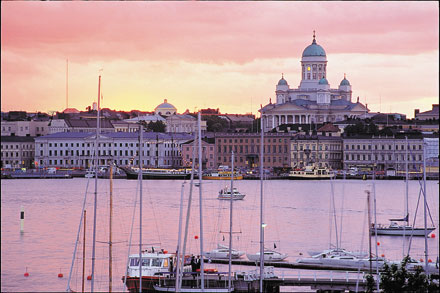 ♦The majority of Metropolia's students are able to secure their accommodation with the Foundation for Student Housing in the Helsinki Region (HOAS), an independent organisation which provides housing for students in the capital region.
♦It is good to keep in mind that it is the student's responsibility to find an accommodation for the period of their studies since Metropolia does not have housing services to offer. Finding suitable accommodation in the Helsinki area can be challenging. It is therefore vital to start the preparations as early as possible.
♦There is a lot of competition in affordable housing, so it is important to start searching for a room many months prior to arrival. Look into different options and make sure that you have reserved accommodation for your whole exchange period before you arrive.
♦For more information regarding housing, contact HOAS (Homes for Students)
⇔Telephone: +358 (0)9 5499 0381 (mobile phone charge/local network charge)
⇔Fax: +358 (0)9 5499 0234
⇔Email: housing@hoas.fi
⇔The university's direct link for accomodation options: opinto-opas.metropolia.fi/en/general-information-for-students/accommodation
/for-exchange-students/
All tuition is free of charge at Helsinki Metropolia University of Applied Sciences. You may, however, have to pay for some of the study material, literature, and work clothes, depending on the course.
Funding your Studies
Scholarships
Helsinki Metropolia UAS is not able to neither offer any scholarships or funding for students nor assist the students in finding funding for their studies. It is best to look and apply for possible scholarships in your home country before leaving for Finland.
The insurance is compulsory for all students regardless of the period of stay, and it must cover expenses and transportation to the home country in case of an emergency and/or repatriation, including liability insurance. The insurance must cover you during your stay in Finland and also during your travel to and from Finland.
Students from the EU / EEA countries are entitled to public health services in Finland, if they are covered by health insurance in their own country. A European Health Insurance Card is needed for public health services in Finland. The card ensures that you will get the same access to public sector health care as the local residents (e.g. a doctor, a pharmacy, a hospital or a health care centre), covering mainly emergency treatment in the event of an illness or injury, and other medically necessary treatment. Any costs you incur outside the system you will have to pay on your own.

Students from outside the EU / EEA must have private insurance to cover the duration of the visa / residence permit and the Schengen area before they enter Finland. The insurance must cover the treatment and health care provided by municipal health care services, cases of illness or accident, and include travel costs to home country as well as liability insurance. The health insurance must cover the costs of medical care up to 100,000 Euros.
For more information about Insurance, please contact the following:
♦Paula Peiponen
Student Affairs Secretary
Phone: +358 9 7424 5133
Email: paula.peiponen(at)metropolia.fi

♦Anna Hynninen
Student Affairs Secretary
Phone: +358 9 7424 5019
Email: anna.hynninen(at)metropolia.fi
Cost of Living
When applying for the student residence permit, international students (non – EU/EEA students) need to show that they have at least 500€ per month (6000€ per year) at their disposal. Since degree students need to renew their student residence permit annually, degree students should be able to demonstrate that they have the required amount at their disposal also when renewing the permit.
♦European citizens who come to Finland to study do not need to apply for a student residence permit. However they should also be able to cover their living costs independently.
♦The cost of living in Finland, on average, is comparable to the rest of Europe. For basic expenses such as food, rent and transportation, you should count at least
€
700-1000 for each month. This could be divided, for example, as follows:

Rent: 400-700 €
Food: 250 €
Transport: 25-80 €
Leisure: 100 €

Examples of Prices
Lunch at the student restaurant 2.5 €
Milk (1 l) 1 €
Cheese (1 kg) 9 €
Apples (1 kg) 2 €
Coffee (500 g) 5 €
Bread (loaf) 2 €
Cinema ticket 8-14 €
Museums (student price) 6 €
Beer in a pub (0.5 l) 5-6 €
Wine bottle in Alko 7 €
Pizza 8 €


Costs depends on your personal spending habits. Be prepared to have more expenses in the beginning of your stay which may include the deposit for your apartment, student card, text books, etc. Please also consider also budgeting some money for leisure and free-time activities.
Like to visit the University's webpage?
http://www.metropolia.fi/en/