</object> st1\:*{behavior:url(#ieooui) } /* Style Definitions */ table.MsoNormalTable {mso-style-name:"Table Normal"; mso-tstyle-rowband-size:0; mso-tstyle-colband-size:0; mso-style-noshow:yes; mso-style-priority:99; mso-style-qformat:yes; mso-style-parent:""; mso-padding-alt:0pt 5.4pt 0pt 5.4pt; mso-para-margin:0pt; mso-para-margin-bottom:.0001pt; mso-pagination:widow-orphan; font-size:10.0pt; font-family:"Times New Roman","serif";} Cost of Living (approximate expenses per month) Accomodation : €250-300 ♦Food, Clothing, Travel: €250-300 ♦Books: €300 (total) ♦Visa/Residence permit for non-EU citizens: €600 (once off payment) ♦Miscellaneous: €200 Normal 0 false false false EN-US X-NONE X-NONE MicrosoftInternetExplorer4 /* Style Definitions */ table.MsoNormalTable {mso-style-name:"Table Normal"; mso-tstyle-rowband-size:0; mso-tstyle-colband-size:0; mso-style-noshow:yes; mso-style-priority:99; mso-style-qformat:yes; mso-style-parent:""; mso-padding-alt:0in 5.4pt 0in 5.4pt; mso-para-margin-top:0in; mso-para-margin-right:0in; mso-para-margin-bottom:10.0pt; mso-para-margin-left:0in; line-height:115%; mso-pagination:widow-orphan; font-size:11.0pt; font-family:"Calibri","sans-serif"; mso-ascii-font-family:Calibri; mso-ascii-theme-font:minor-latin; mso-fareast-font-family:"Times New Roman"; mso-fareast-theme-font:minor-fareast; mso-hansi-font-family:Calibri; mso-hansi-theme-font:minor-latin;} Updated by Katelyn S. Date Updated: March 2016 "> </object> st1\:*{behavior:url(#ieooui) } /* Style Definitions */ table.MsoNormalTable {mso-style-name:"Table Normal"; mso-tstyle-rowband-size:0; mso-tstyle-colband-size:0; mso-style-noshow:yes; mso-style-priority:99; mso-style-qformat:yes; mso-style-parent:""; mso-padding-alt:0pt 5.4pt 0pt 5.4pt; mso-para-margin:0pt; mso-para-margin-bottom:.0001pt; mso-pagination:widow-orphan; font-size:10.0pt; font-family:"Times New Roman","serif";} Cost of Living (approximate expenses per month) Accomodation : €250-300 ♦Food, Clothing, Travel: €250-300 ♦Books: €300 (total) ♦Visa/Residence permit for non-EU citizens: €600 (once off payment) ♦Miscellaneous: €200 Normal 0 false false false EN-US X-NONE X-NONE MicrosoftInternetExplorer4 /* Style Definitions */ table.MsoNormalTable {mso-style-name:"Table Normal"; mso-tstyle-rowband-size:0; mso-tstyle-colband-size:0; mso-style-noshow:yes; mso-style-priority:99; mso-style-qformat:yes; mso-style-parent:""; mso-padding-alt:0in 5.4pt 0in 5.4pt; mso-para-margin-top:0in; mso-para-margin-right:0in; mso-para-margin-bottom:10.0pt; mso-para-margin-left:0in; line-height:115%; mso-pagination:widow-orphan; font-size:11.0pt; font-family:"Calibri","sans-serif"; mso-ascii-font-family:Calibri; mso-ascii-theme-font:minor-latin; mso-fareast-font-family:"Times New Roman"; mso-fareast-theme-font:minor-fareast; mso-hansi-font-family:Calibri; mso-hansi-theme-font:minor-latin;} Updated by Katelyn S. Date Updated: March 2016 "/>
Skip to content


Login: MNSU

Login: non-MNSU

Study Abroad Home

Getting Started

Program Search

Mankato Exchanges

StudioAbroad Application

Financial Aid & Scholarships

Get Involved

Study Abroad Resources

Work/Intern/Volunteer Abroad

Faculty Resources

Parent Resources

About Us

Contact Us
Arnhem, Netherlands
(Exchange Program) (Outgoing Program)
Featured:
Term

Year

App Deadline

Decision Date

Start Date

End Date

Spring

2017

03/01/2017

03/08/2017

TBA

TBA

Fall

2017

03/03/2017 **

Rolling Admission

TBA

TBA

Academic Year

2017-2018

09/29/2017 **

Rolling Admission

TBA

TBA


** Indicates rolling admission application process. Students will be immediately notified of acceptance into this program and be able to complete post-decision materials prior to the term's application deadline.
:
Bruce Jones, Cyrus Azarbod, Jon Lim
:
Athletic Coaching, Athletic Training, Automotive Engineering Technology, Business Administration, Communication Disorders, Finance, Human Performance, International Business, Management, Marketing
Minimum GPA:
2.5
Required Class Status:
2nd Year
Exchange Program:
Yes
:
English
Intent of Program:
Study at a college or university
Program Length:
Semester or Year
:
Minnesota State Mankato (Online Through This Site)
Accommodation Options:
Apartment, Dormitory, Homestay
:
Mankato Program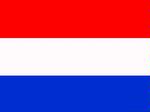 Located: Arnhem, The Netherlands
92% of past participants in this exchange said they would recommend it to others.
---
All students must be in good academic and disciplinary standing, with a minimum GPA of 2.5. MSU students must enroll in at least 12 credits while in The Netherlands.
Because the Fall term at HAN does not end until January, students are strongly encouraged to go for Spring rather than Fall.

HAN offers semester-long, comprehensive minor programs taught in English.

Attention students interested in studying

health or social sciences

. Below you will find an program brochure and admission procedures.
Faculty of Health and Social Science
Admission Procedure Health and Social Sciences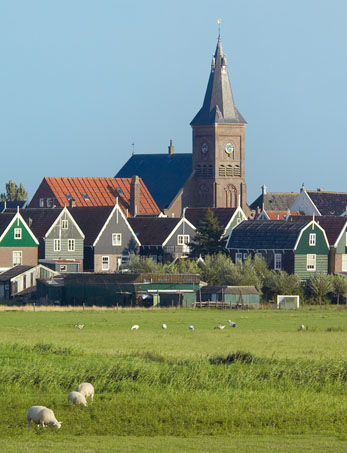 City/University Info
Arnhem is a city of 140,000 people in the southeastern corner of The Netherlands. The city is notable to many Americans because of its strategic importance during World War II.
HAN University has 17,000 students total, with 3,500 international students.
The Arnhem Business School (ABS), which our exchange students attend, is a part of HAN University and has 4,000 students. Of the 500 students studying International Business, 60% are International Students. It ranks among the top professional schools in The Netherlands.
Potential exchange students can see basic facts and contacts at
Fact Sheet ABS Exchange 2016.pdf
. Application documents, accommodation, and immigration information are available here. At this link, you will find the Application Form, Student Handbook, Module Preference Forms (on which you indicate which classes you wish to take), and the academic calendar.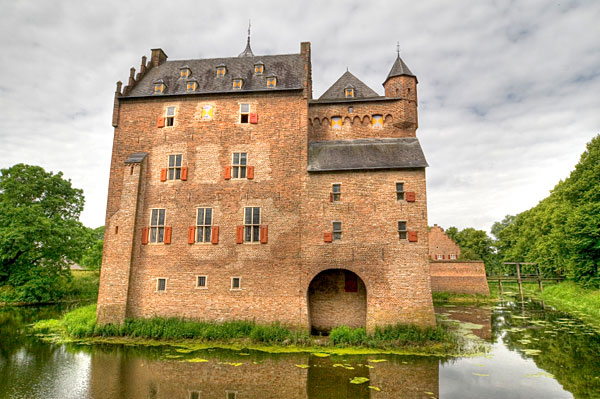 Accommodation
Students on the HAN University exchange have the choice of living in a residence hall or renting an off campus apartment. Furnished accommodation is provided by the housing agency Vivare. Students may register for a room via their website www.vivare.nl. Please note that accommodation can only be rented per semester and the full semester price must be paid up front – an initial deposit of 750 euros, followed by the balance on arrival. It is very important that you register for your accommodation before the deadline as there is limited student accommodation in Arnhem and HAN is unable to guarantee you a room after the deadline. Click here for one MSU student's housing suggestions. Click here for more information regarding accommodation at HAN.

Visa/Residency Requirements
Students may require an entry visa and/or residence permit for their stay in The Netherlands. This is applied for by Arnhem Business School bfore the students' arrival. HAN University will contact students closer to the time with the necessary documents. Check for visa requirements

here

and read about specific visa and health insurance requirements based on your nationality here.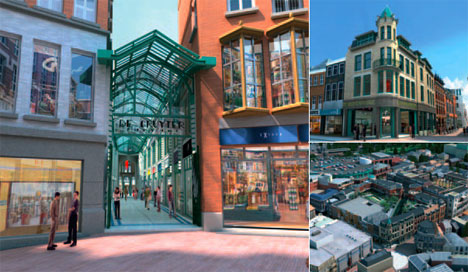 Cost of Living (approximate expenses per month)
Accomodation : €250-300
♦Food, Clothing, Travel: €250-300
♦Books: €300 (total)
♦Visa/Residence permit for non-EU citizens: €600 (once off payment)
♦Miscellaneous: €200
Updated by Katelyn S.
Date Updated: March 2016